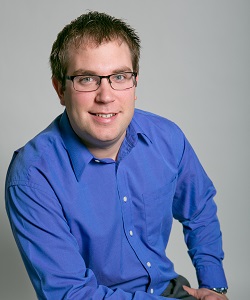 My name is Drew Lebedz. I graduated from Georgian College with a Degree in Business Management that enabled me to be part of a very successful sales team in the automotive industry. After three rewarding years, I realized my heart was leading me back to my rural roots in West Elgin.
I was raised on our family farm in Rodney. Growing up in a rural community, everyone knows everyone. People care about each other. There is a strong sense of community! I live by a saying "you can take the boy out of the country, but you can't take the country out of the boy". This is who I am.
In my free time I enjoy classic cars, antique tractors and spending time with friends and family in the great outdoors.
I am happy to join my father and the Sales Team for West Elgin Mutual at the Rodney office. I welcome the opportunity to look after your insurance needs and am committed to providing the best service that you deserve.
Or contact Drew at our Rodney office:
238 Furnival Road | P.O. Box 220 | Rodney ON | N0L 2C0
Local: 519-785-0541
Fax: 519-785-0542