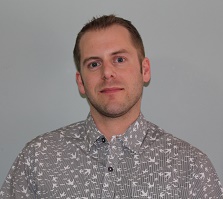 My name is Andrew Schneider. I graduated from Fanshawe College and have worked as a Licensed Automotive Mechanic in West Elgin for the last 10 years, most recently working as Service Advisor at a very successful local car dealership. I am very proud and excited to have joined the WE Mutual sales team!

Born and raised in Rodney, it only feels natural to return to the community that I have always called home. At a young age I realized that helping people and being there for them was something I would always find great pride in doing. Whether teaching computer skills at public libraries, giving music lessons to local youth, or volunteering within the community, I'm always striving to bring positivity and a smile to people's day. I live by the motto "treat others better than you would want to be treated yourself."

As your insurance agent, I promise to exceed any expectation by not only catering to your needs but always going the extra mile to guarantee you get the best care that you deserve. Accessible, friendly service built on the foundations of trust, honesty and dependability; ensuring a high level of comfort to form relationships that go far beyond a policy.