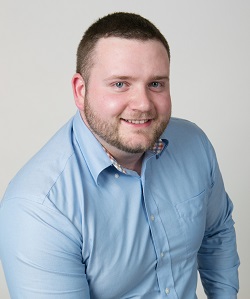 My name is Justin Burley and I have the pleasure of being an Insurance Agent with WE Mutual, with my office located in Shedden.

Prior to becoming an Agent, I worked as a Property Underwriter at the West Elgin Mutual head office located in Dutton. I'm a graduate of the Business Insurance Program at Fanshawe College (where I am now a part-time professor) and have successfully completed my Chartered Insurance Professional designation along with my Canadian Risk Management designation.

Originally hailing from the Bruce Peninsula, my wife and I along with our two children reside in Shedden. We are actively involved in the community regularly attending local events throughout the year and coaching local sports teams.

I believe to be a successful Insurance Agent, you must have the willingness and dedication to service the needs of your clients. I strive to make every interaction with my clients a positive and pleasant experience. I assure you that your satisfaction and confidence in my service is my number ONE priority!