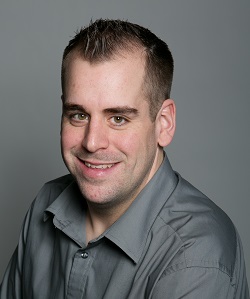 My name is John McWilliam. I have been an Insurance Agent with WE Mutual since 2009.

I grew up on a farm in Dutton-Dunwich and still live in Dutton with my wife and children today. In my spare time I enjoy playing golf, hockey and softball as well as volunteering my time coaching minor league teams, serving on local volunteer boards and in the past as a firefighter on the Dutton Dunwich Fire Department (2008 – 2019).

I am a third-generation Insurance agent with WE Mutual, proudly following in the footsteps of my father and grandfather. During my time at WE Mutual I have gained the product knowledge and experience to assist policyholders in choosing the proper coverage. I look forward to providing exceptional customer service to all my current and future policyholders using honesty, trust and professionalism to ensure a positive WE Mutual Insurance experience.